Bespoke Customisation in Kensington
Alongside the brilliant architects over at Steven Woodhams Design, Metal Garden Screen
Ltd helped to transform this London property into a mesmerising chill out space that perfectly
fitted the client's wishes and needs.
Client Brief
Alex at Steven Woodhams Design works for a high-class landscape and architecture firm and wanted to implement our screens into a project he was working on in Kensington, London. His client specified a particular design and we worked together with our design team to create an individual and bespoke creation for his end customer.
Alex wanted to use our beautiful Privacy Screens to grow the small London garden into the client's dream garden. So, we worked alongside him to get a better grasp of what we could do and how we could do it. This gave us the best possible chance to meet the needs of the client in a stylish and unique way.
Surveying the land
The land we had to work with was visually stunning; it was a central London property with great views and plentiful space to work with. This opened up our options significantly as it gave rise to larger and more impactful planning, which led to our beautiful end result.
The client wanted to keep the open-air feel to the garden whilst still retaining an element of privacy. To do this, we recommended our innovative Privacy Screening to not only meet these needs but make the garden feel as modern and authentic as possible.
The largest challenge of this project was the creation of the Privacy Screens - we wanted to perfectly recreate the customer's design intentions into real-life products, with no room for error. This meant that we could deliver on the expectations of our client and produce the best quality end result possible. We achieved all of this by creating examples and variations of the design that the customer could check and manipulate before final production.
We noticed that our client currently had a barrier along the back of their garden that reduced the amount of natural light coming into the property and darkened the edges of the land, which made it seem more secluded and smaller. We wanted to introduce our Privacy Screens to open up the area whilst still maintaining some degree of privacy. This helped us to deliver the quality and innovation that we strive to maintain with our clients.
Setting the foundation
Whilst there was little to change about the property, the nature of the client's demands meant that an extensive portion of our time was put into perfecting the customised geometric design to deliver the final product to their expectations.
As you can see from our planning, the area was a non standard in size in line with our standard products. That meant that our screens had to be specially-adapted to suit the needs of the property. Furthermore, we had to ensure that these adaptations could also accommodate the design specifics that the client initially wanted for installation, which meant that each piece had to be custom-made solely for this project.
Once we had perfected the design and it was confirmed by the client, we got to work on production. We pride ourselves on having a quick turnover rate, making sure that our clients get their work completed in time. Through careful planning and communication, we manufactured and managed the delivery of the screens precisely to where and when the customer required.
With all of the planning and logistics sorted, we were eager to get started with the project. We were as excited to see the finished product as much as the clients were, and we had complete confidence in their ability to use our specialised Privacy Screens to transform this property.
Alex was extremely happy with the success of the project, and the way that our Privacy Screens had aided the transformation of the land. Our clients were exceptionally pleased with how easy they were to install, helping to save time and money whilst still maintaining the high quality that we aim to provide.
We perfectly catered to the client's needs and wishes by ensuring that our product fit into their garden exactly as desired. Our kit components helped the garden screens to neatly fit together whilst keeping the sleek and finished effect that we desired. This prevented anything from seeming out of place and really helped to pull the whole garden together.
Because all of our products are made to order, we allow for a high degree of customisability and change that can be the perfect solution for complex and difficult projects such as this, where we need to accommodate for smaller or uneven spaces.
This can sometimes be the make-or-break factor for projects such as this, and due to our experience and professionalism we have the ability to use it to maximise the effect of our products for our clients. As a result, we are left with this beautiful vista of a landscape.>
Overall, both Alex and the homeowners loved the new feeling of privacy and openness that our screens provided. They especially loved how much lighter the space felt, which helped to make the garden a more comfortable and relaxing area for the whole household. We enjoyed working alongside Alex and everyone over at Stephen Woodhams Design, and are over the moon that they equally enjoyed our work and participation in the project. We look forward to working alongside them again in the future.

If you would like to review more of our customer's projects, why not visit their instagram here.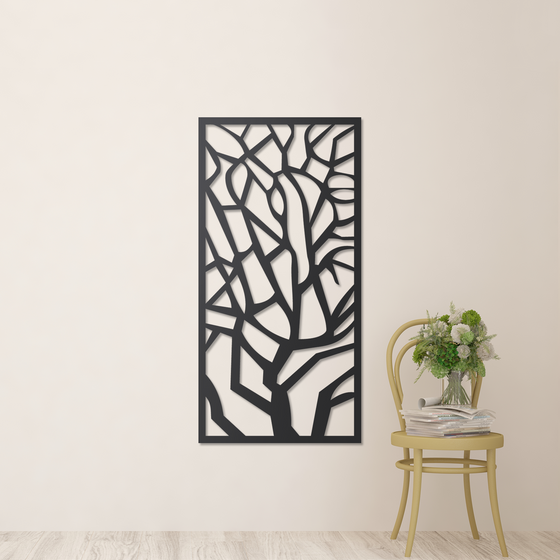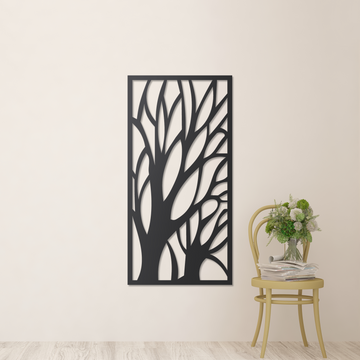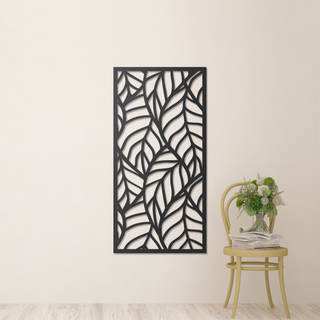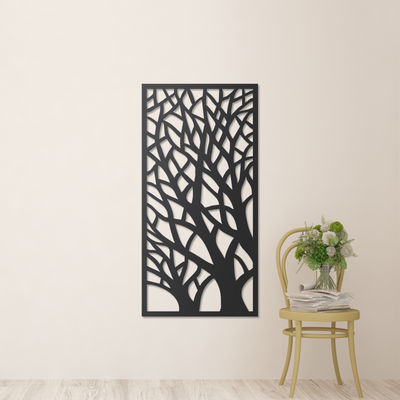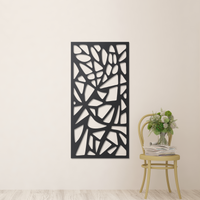 METAL GARDEN SCREEN
CULTURAL
Find your perfect garden screen with our Cultural collection of fully customisible made to measure metal garden screens. 100% waterproof, 25 year guarantee.
Bespoke Customisation
SHOP NOW