Fence for Life
Free Delivery
Free UK mainland delivery
Easy to Install
Easy to Install use our installation videos for guidance
Fully Weatherproof
Fading and corrosion resistant
Eco Friendly
Manufactured from and fully recyclable aluminum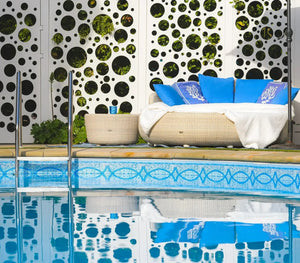 Something truly one of a kind
Your own vision…
Our bespoke service offers a unique and personalised experience.
From as simple as specific sizes, a different colour, all the way to your own designs. You can achieve your desired look and function for your outdoor space by using our experienced product designer. We can demonstrate our quality, expertise, and customisation options available with a bespoke metal garden screening.
Complete your details here with the relevant information about what you'd like and one of our team will be in touch to discuss your options and how we can help. This service benefits customers who desire a personalised solution of a truly unique and customised outdoor addition.