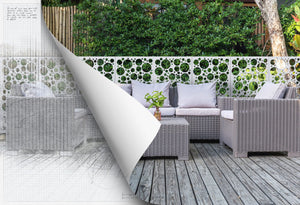 Convenient and user friendly ways to fix your screens
Fixing Your Screen To The Side
Choose our custom posts to match your screens. Fabricated from the same material as your screens and painted the same color to match. Easy pre made fixings positions on the garden screens and post ensure they fit together perfectly. Concreted, bolted and movable styles are available.
Fixing your screens into your own wooden post? Use specially selected 50mm premium multi screws suitable for fixing into Hardwood, softwood, chipboard, MDF, PVCu, and thin sheet metal. Achieve rapid installation using a PZ3 drill bit and exceptional pullout performance with these premium screws.
Fixing our screens into stone-based materials use hex head flanged Ankerbolts to ensure secure fitment. The bolts need to be predrilled with a 6mm masonry drill and will self-tap into the stone. 50mm bolts require a drill depth of only 60mm and era suitable for solid concrete, hollow, bricks, dense blocks, and stone.
FIXING YOUR SCREEN TO THE REAR
For hanging our screens flush against a wall with a minimal gap use our specifically designed wall brackets. The bracket bolts directly to the screen and can be fitted direct to the face of a wall hanging the screen almost flush to the wall surface, coated in a matching colour for minimum visibility.
For hanging the screens against a wall with a variable gap, use our specifically designed stand off brackets. With variable distances from 50mm to 300mm our brackets are coated the same colour to achieve a customised fitment for wall hanging applications.
For instances where the rear of the screen needs to be covered, our quick and easy to install backing cover is the perfect solution. Coated the same or a contrasting colour to your screen and achieving the same weather resistance performance, backing screens provide that extra privacy.
Fixing Your Screen Together
If two screens need to be bolted together, use our corner posts to achieve your garden screening solution. Handed to suit your application, with easy fixing positions our garden screen corner posts can either be concreted, bolted, or movable to suit your requirement.
Larger installations of two or more screens can be supported using our custom support beams. These can be mounted on any side of the screen and has easy fixing holes to ensure a speedy and durable installation.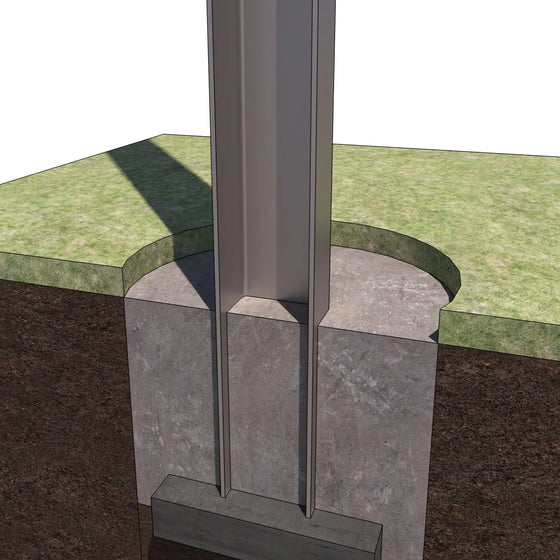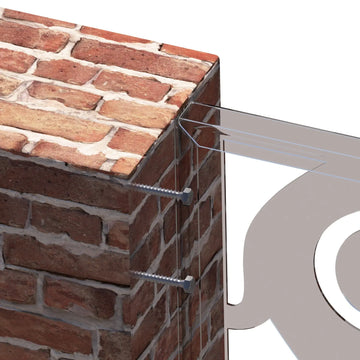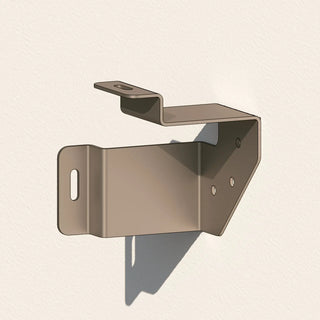 METAL GARDEN SCREEN
FIXING
Create your own installation with our customizable posts, finish off your installation with our specified fixings selector and position your screen perfectly using ready-made custom-fit brackets.
POST CONFIGURATOR
FIXINGS & BRACKET SELECTORS